On the building site: the last update...
Deze maand deelt Bouwcombinatie Cadanz alweer de laatste update over de bouwplaats van Amare aan het Spuiplein.
Uitvoering
"De ca. 4.000m2 aan zonnepanelen op het dak doen inmiddels hun werk. Het opruimen is begonnen en de laatste puntjes op de i vinden plaats in en rondom Amare. Begin juni starten we met het leegmaken van het Spuiplein, zodat aannemer Habo in opdracht van de gemeente binnenkort kan starten met de definitieve bestrating van het openbaar gebied.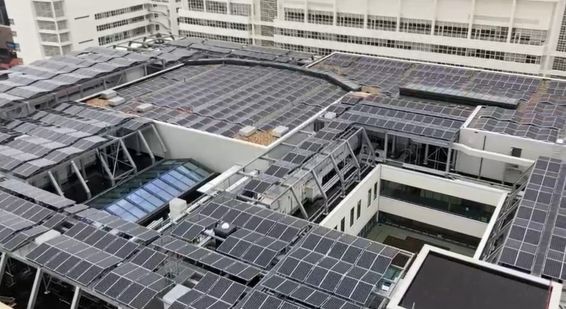 (c) Bouwcombinatie Cadanz
Testen
Er zijn de afgelopen periode veel succesvolle testen geweest in het gebouw. De komende periode staan nog testen op het gebied van verlichting, brandmelding en beveiligingssystemen op het programma.
Bouwcombinatie Cadanz
Na gereedmelding zal de website www.cadanz.nl offline worden gehaald. Ook meldingen via www.verbeterdebouw.nl voor het project Amare kunnen dan niet meer via deze weg worden gemaakt. Amare neemt het stokje over op amare.nl"