Nowruz Spring Festival 2023
An ancient spring festival in the heart of The Hague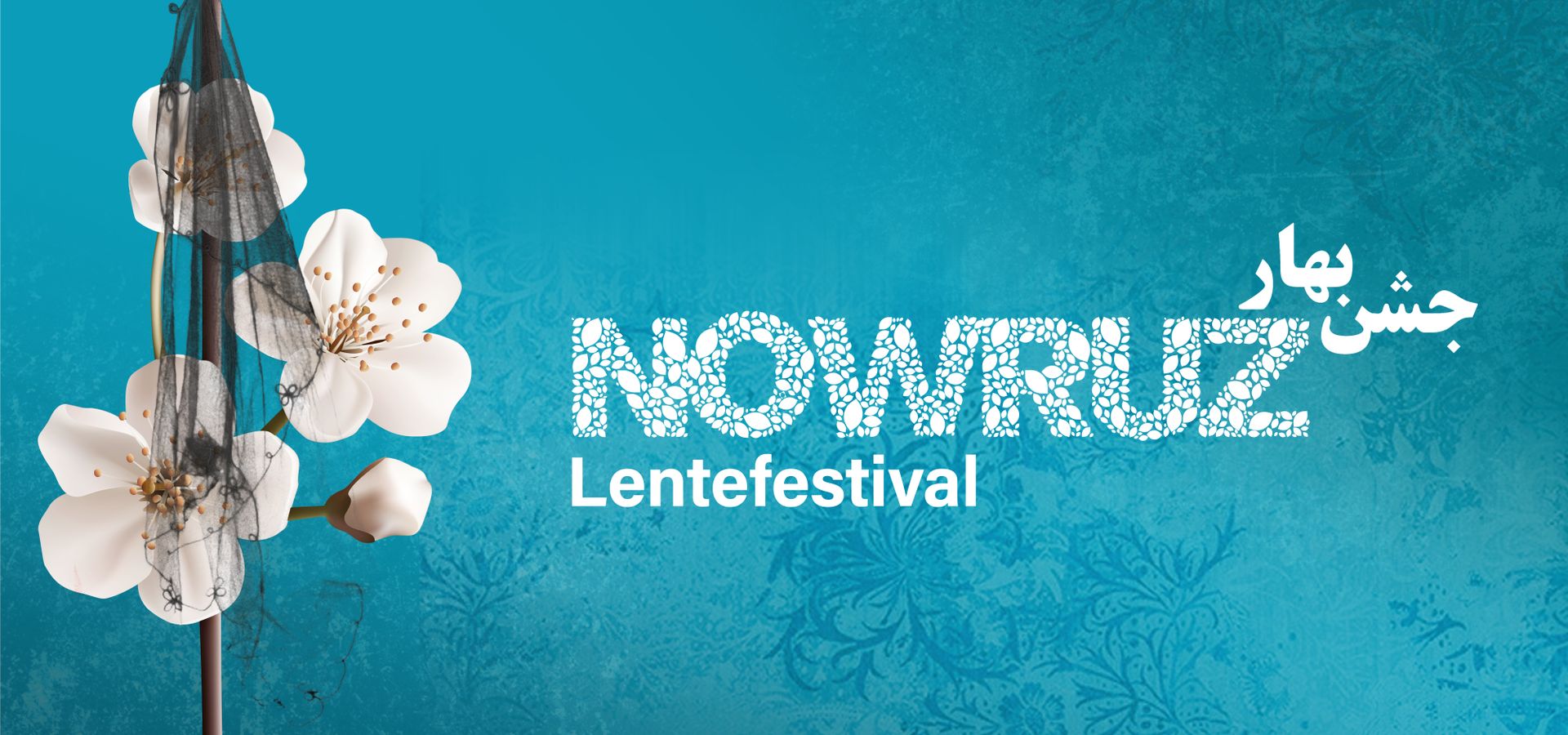 Programme
The programme includes a wide range of musical performances, poetry, food and drinks from all corners of the earth.
This year's highlights are:
Singer Sepideh Raissadat, the leading representative of the new generation of classical Persian music.
Tajik poet, author and journalist Shahzoda Samarqandi.
The award-winning Iranian storyteller Sahand Sahebdivani and poet Sholeh Razazadeh.
About Nowruz
Nowruz is an ancient spring festival celebrated by more than 300 million people around the world as the start of the new year. While it is an annual highlight that many people eagerly look forward to each year, it is overclouded this year by the turbulent events in Iran and Afghanistan.
More restrained than usual
Still, it remains important that we gather together for Nowruz to embrace the new year. That's how it has been for thousands of years. But we will start this new year in a more restrained manner than usual, with an adjusted programme and extra attention for the voices and the liberation struggle of women in the region.
Since some time, a large area in the geographical-cultural heartland of Nowruz has been in the grip of turbulent events and circumstances. Iran has been in the throes of anger and resistance ever since the tragic death of a young girl named Mahsa (Gina) Amini, following her violent arrest by the so-called morality police. Many Iranians, spearheaded by rebellious and self-assertive women, refuse to bend any longer to the religious dictatorship. Through brutal violence, arrests and executions, the Iranian regime is attempting to suppress the flames of this revolt.

Also in Afghanistan, where the returned Taliban government is banning girls and women from participating in public life, work and education, women are revolting with the support of many men. Regrettably, the Taliban regime continues to violently impose its anti-female policies, and the situation is worsening every day.
These are turbulent as well as tragic times. Which makes it all the more important to focus attention on the voices of women and the liberation struggle of all people in this region.
Origin
Nowruz is originally a festival of Median and Persian peoples. Every culture has its own traditions and rituals. The Hague is embracing Nowruz with a multidisciplinary festival combining music, dance, poetry, food and drink, inviting visitors to discover each other's cultural backgrounds and offerings. Celebrated from Afghanistan and Iran to the Balkan region, Nowruz has a long tradition and has been designed by UNESCO as a festival promoting peace and solidarity. Two values that fit perfectly with the core values of the city of The Hague.
Nowruz is an initiative by Balout Khazraei. As a committed resident of The Hague, she is untiringly dedicated to enhancing the city's rich cultural profile.
Poëzie & storytellling
De poëtische voordrachten worden begeleid door Monir Goran op de ud. 
Nowruz markt
Van 16:00 tot 20:00 is de Nowruz markt op het Kunstenplein (begane grond) te bezoeken, waar er genoten kan worden van een brede selectie van eten uit verschillende culturen en streken, en literatuur aanbod. De markt is gratis toegankelijk.
Practical information
The Nowruz Spring Festival is held in Amare and Nieuwe Kerk, both situated at Spuiplein in The Hague.
A ticket offers access to all the Nowruz Spring Festival activities. However, some activities have limited capacity, so make sure to come in good time!
Family discount: Coming as a group? Then request the family rate and receive a discount of 15% (4 people) or 20% (5 or more people).