De herfstvakantie staat bij Amare in het teken van Festival De Betovering
Festival De Betovering 2022

De nachten worden langer, de dagen worden korter en de zon maakt plaats voor wind en regenbuien. Met andere woorden: het is weer herfstvakantie! En die vakantie draait bij Amare om Festival de Betovering.
Heb je zin om erop uit te gaan deze herfstvakantie? Dan is er iedere dag wel iets te beleven in Amare in het kader van Festival De Betovering, hét internationale kunstfestival voor de jeugd (t/m 12 jaar).
Van zaterdag 22 t/m zondag 30 oktober bieden we een mix van zowel gratis activiteten, als activiteiten en voorstellingen voor een familievriendelijke prijs. Schuif bijvoorbeeld aan bij een interactief filmdiner tijdens Aan Tafel Junior (7+), leg de spannende Stiltestormbaan af (7 t/m 10 jaar), speel in de Speeltuin van de Verbeelding of kom gezellig rollerskaten tijdens de Roller Disco (2 t/m 12 jaar)!
Eten en drinken
Tijdens Festival De Betovering vind je op het Spuiplein een houten chalet van Brasserie Amare. Je kunt er tot en met zaterdag 29 oktober terecht voor overheerlijke plantbased hotdogs of hamburgers en verfrissende huisegmaakte limonades!
o.a. te zien tijdens Festival De Betovering 2022: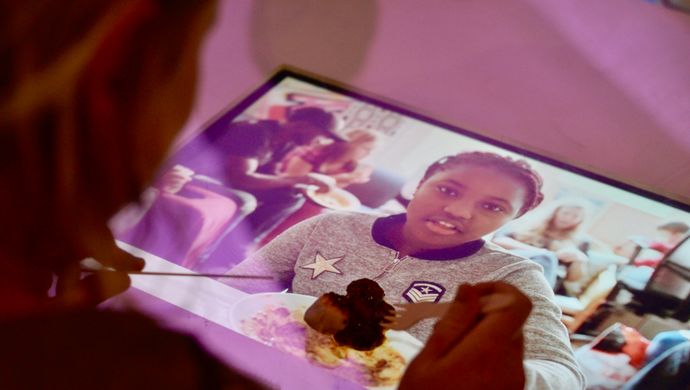 Culturele Spelen
Festival De Betovering
Sun 23 Oct '22
-
Wed 26 Oct '22