Amare for Ukraine retrospect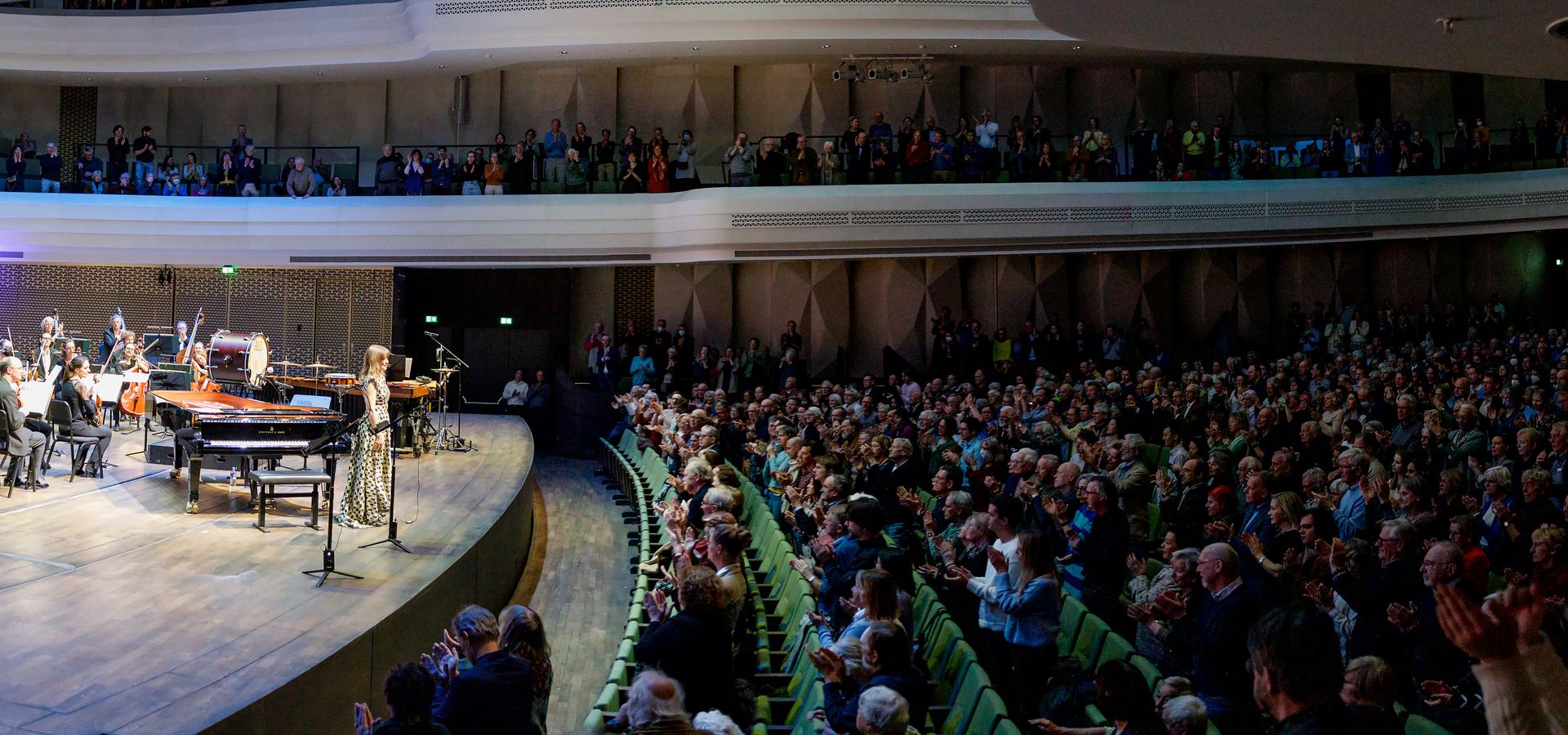 On Sunday 6 March, Amare & Friends organised a benefit concert for Ukraine in the Amare Concert Hall. We were fully sold out and very touched that so many people wanted to contribute to this afternoon. All proceeds went to Giro555, Samen in actie voor Oekraïne.
Amare, Residentie Orkest, Royal Conservatoire, Het Nationale Theater and Nederlands Dans Theater are, like everyone else, deeply shocked by the developments in Ukraine. To show our solidarity and support, Amare & Friends organised a benefit concert on Sunday 6 March in the Amare Concert Hall. 
Alongside musicians from the Residentie Orkest, students from the Royal Conservatoire and actors from het Nationale Theater, various soloist friends from Ukraine and elsewhere performed, including pianist Anna Fedorova, cellist Maya Fridman, percussionist Konstantyn Napolov, pianist Helena Basilova and violist Hannah Strijbos. Besides music and stories from Ukraine, the programme included works by Chopin, Skoryk, Vasks, Elgar, Strootman, Fondse and Bach.
For this pay-as-you-like concert, visitors decided for themselves what they wanted to pay for a ticket. All the proceeds of the concert - € 43.660! - went to Giro555 of the Samenwerkende Hulporganisaties for the relief of Ukrainian refugees. The concert was part of the national campaign ♥rt  for Ukraine | Culture Supports Ukraine by the cultural organisations in our country.
View the full slideshow below.
Photography: © Wouter Vellekoop