Supra - A Feast
With Nino Haratischwili
GEORGIË FESTIVAL I.S.M. EUROPALIA GEORGIA
Inclusief diner

Nieuwe Kerk, Den Haag
Ticket sales for Supra - A Feast start on Tuesday, September 19 at 12:00pm, limited places available.
The premiere of a unique creation
Supra - A Feast is a unique performance, specially developed for the Georgia Festival. During the evening a meal will be enjoyed together and various performances will take place. The texts in the performance include fragments of Haratischvili's novels and plays.
Georgian Supra
A supra is a traditional Georgian feasting table that takes a central spot in social life. Georgian food, wine and polyphonic song play an important part. The supra largely arose within a male, patriarchal tradition, although women were always honoured in song – for their beauty and cookery. Haratischwili wants to explore this tradition from a female perspective, with you, the viewer. Four female Georgian musicians and three actresses join the table. They eat, drink and sing, tell stories of women, and question existing structures. Join the feast and view the supra through the female gaze.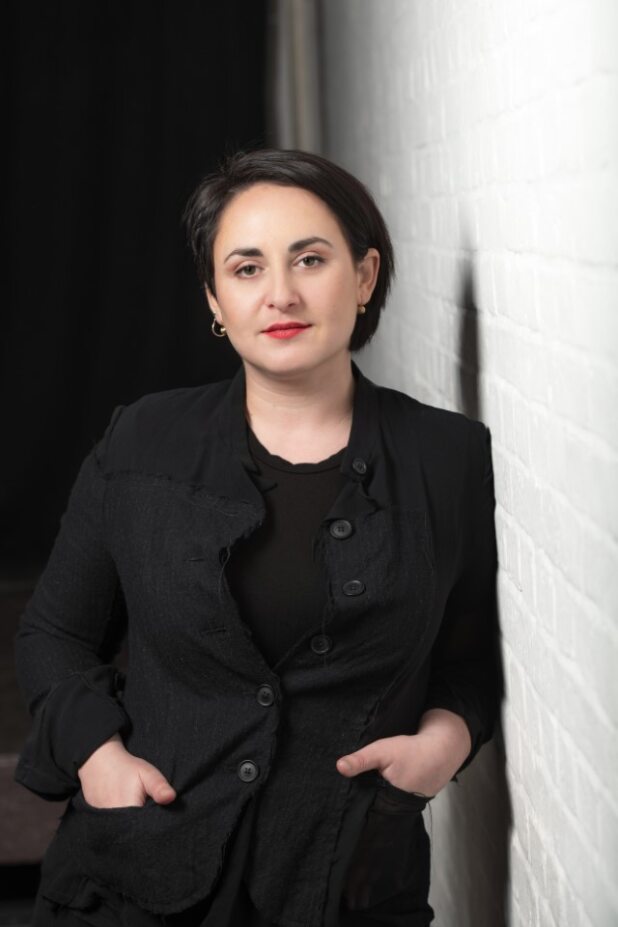 Nino Haratischwili (1983, Tbilisi) is an author, playwright, and director. She has been writing in both German and Georgian since she was twelve. Her grand family epic The Eighth Life (for Brilka) has been published in 25 languages and was overloaded with important literary prizes. Her novel The Cat and the General made the shortlist of the Deutscher Buchpreis. She studied film direction in Tbilisi and theatre direction in Hamburg, and has written about 20 plays to date. 
Performers
Nino Haratschwili Text/Direction 
Laina Schwarz, Sara Deroo, Nata Murvanidze Actrices
Nukri Kapanadze, Keti Klimiashvili Singers
Nino Guliashvili Keyboard 
Gesang Nino Tskitishvili Guitar
Julia B. Nowikowa Stage/Video
Recreation europalia georgia, DE SINGEL Antwerp, KVS Brussel, Amare Den Haag 
With support from The German Ambassy, Belgium and The National Wine Agency, Georgia
The Embassy of Georgia in The Hague proudly offers complementary Georgian wine during the Supra.
Ticket sales for Supra - A Feast start on Tuesday, September 19 at 12:00pm, limited places available.