Dancing Strings Festival
Een ode aan de ud
Vrije plaatskeuze
Regular
€ 20,00
Youth (26 and younger)
€ 10,00
Programme
Tijdschema
15:30 – 16:15                                  Qanun Ensemble
16:25 – 17:10                                  Charbel Rouhana Trio
PAUZE
17:30 – 17:40                                  Tutti
17:50 – 18:35                                  DuOud
Na de pauze brengen alle artiesten samen een compositie van Charbel Rouhana ten gehore, waarin zij de gelegenheid krijgen in improvisaties hun kunnen te tonen.
Na afloop is er gelegenheid tot informeel samenzijn van artiesten en publiek in de zaal.
Dancing Strings Festival presenteert verder voorafgaand aan het concertprogramma een lezing/masterclass en workshops, die voor publiek toegankelijk zijn.
Qanun Ensemble (Marokko/België)
Jong en uitdagend ensemble
Het Qanun Ensemble bestaat uit vier jonge en zeer getalenteerde qanun-spelers. Een qanun is een snaarinstrument dat bestaat uit een plat trapeziumvormig bord met een rechte hoek waarover 78 of 81 snaren in groepen van drie gespannen zijn. De snaren worden met de vingers of met plectra bespeeld.
In het concert staat de polyfonie centraal. Alle muziek wordt uitgevoerd met verschillende klanken, in tegenstelling tot unisono waarin alle instrumenten dezelfde melodie spelen. De qanunspelers zijn Mohamed-Amine El Korchi, Nawal El Korchi, Selma El Yazidi en Jalil El Yazidi. De qanun wordt al lang in de beide families El Yazidi en El Korchi bespeeld. Ze baseren hun muziek voornamelijk op de klassieke Arabische en Noord-Afrikaanse stijl, maar ze vernieuwen die voor dit concert met stijlen die afkomstig zijn uit de westerse muziek. Hoewel deze jongeren gehecht zijn aan hun culturele wortels, aarzelen ze niet om te breken met bepaalde muzikale dogma's. De artistiek begeleider van dit programma is arrangeur Karim Slaoui, bekend in Marokkaanse professionele kringen.
De musici van dit ensemble stellen hun programma speciaal voor het Dancing Strings Festival samen. Vergezeld door twee percussionisten brengen zij werken van gerenommeerde componisten als Simon Shaheen, Said Chraibi en Baligh Hamdi, maar ook van Mozart en Ravi Shankar. Verrassend en veelzijdig!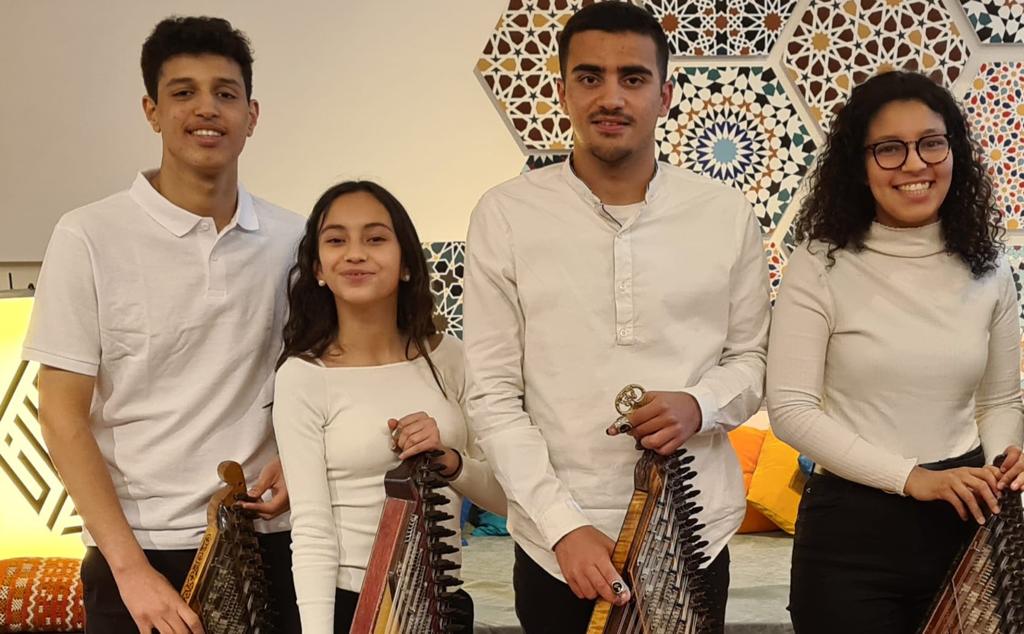 Charbel Rouhana Trio (Libanon)
Toonaangevende meester-'udspeler
De Libanese componist, zanger en muzikant Charbel Rouhana is een van de weinige meesters die de Arabische luit en zijn technieken heeft gevormd. Rouhana heeft verschillende composities gemaakt voor de beroemde Libanese dansgroep Caracalla en trad op met de bekende 'udspeler en zanger Marcel Khalife in verschillende concerten en tours. Hij begeleidde ook Fairuz, Magida El Roumi, Julia Boutros en Hariprasad Chaurasia in tal van uitvoeringen. In 2007 richtte hij het Beirut Oriental Ensemble op. Samen met Marcel Khalife bracht Rouhana onder meer het album Jadal uit, een muzikaal project waarin op geslaagde manier de harmonie tussen twee 'uds tot stand wordt gebracht en dat de vorming van verschillende jonge 'ud-ensembles heeft gestimuleerd.
Als leermeester stelt Rouhana zijn kennis, techniek en didactiek ten dienste aan de ontwikkeling van de Arabische muziek. Hij is als 'ud-docent verbonden aan het conservatorium van Beiroet. Zijn liefde voor het instrument heeft geresulteerd in het ontwikkelen van een toegankelijke manier om de 'ud te spelen. Zijn methode is wereldwijd bekend.
De reputatie van Charbel Rouhana, de vele prijzen die hij won en zijn vele internationale optredens hebben hem gemaakt tot ambassadeur voor de Libanese en Midden-Oosterse muziek. Rouhana's stijl beperkt zich niet tot zijn Oosterse roots. Hij biedt zijn publiek regelmatig programma's met musici uit diverse muzikale culturen, waarbij hij creativiteit en eruditie combineert. Zijn composities zijn rijk aan harmonieën en improvisatie.
Het Charbel Rouhana Trio, met instrumentalisten op buzuq 'ud met een lange hals) en percussie, brengt lichte (kamer)muziek in tahkt-stijl.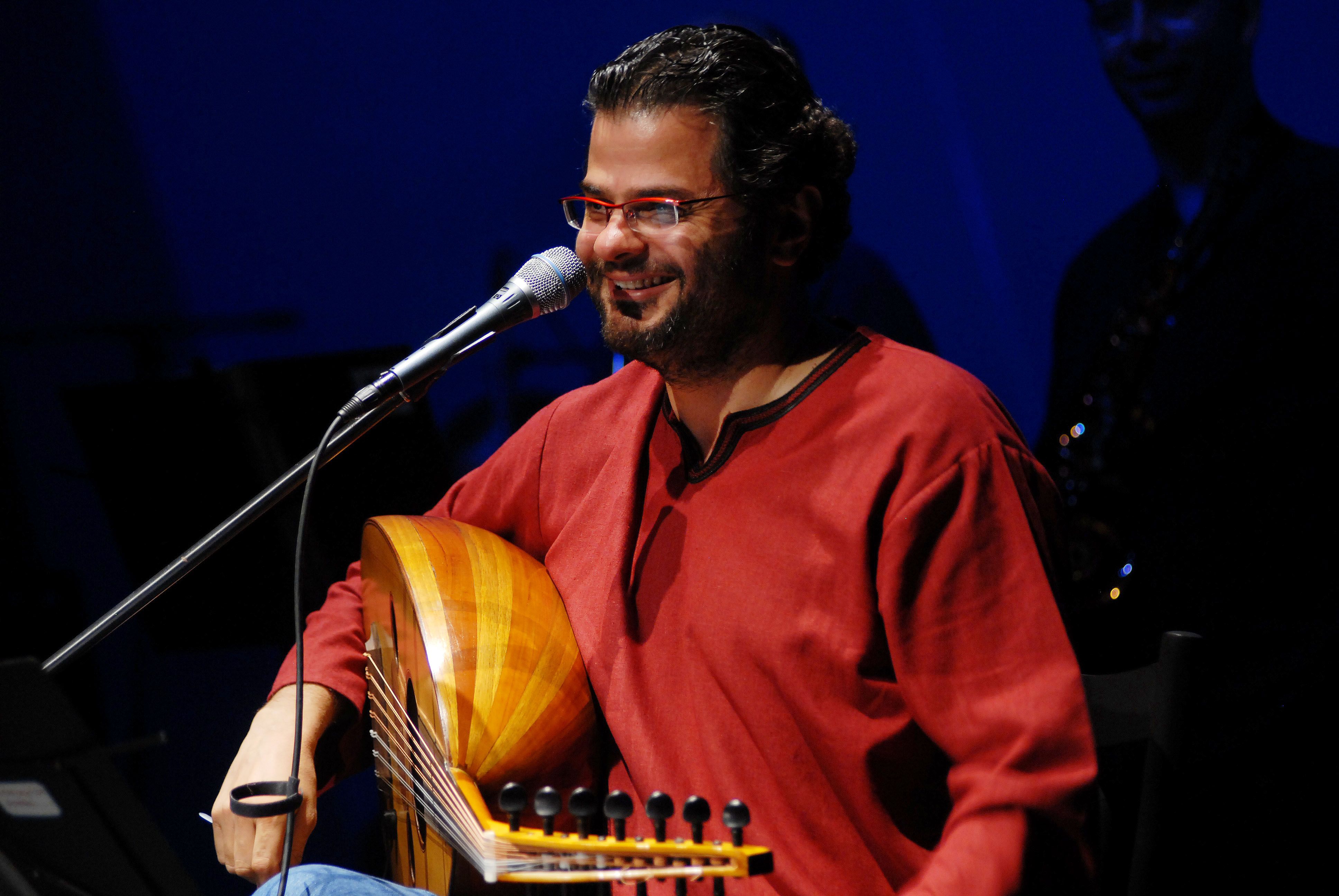 DuOud (Tunesië/Algerije)
Avonturiers in klank
DuOud is de eerste band die met een enorme fantasierijke vrijheid de 'ud mixt met elektronische technologie. Twee muzikanten: Smadj, een producer en technicus die meer dan tien cd's heeft uitgebracht en Mehdi Haddab, leider van Ekova en Speed Caravan, combineren de 'ud met samples en virtual studio technology. Deze twee avonturiers bouwen met hun Noord-Afrikaanse roots en de nieuwste westerse technologie een muzikale cyclus op die hedendaagse muziekstijlen absorbeert en verandert - breakbeats, jazzgrooves en metalgitaar. DuOud is een sensatie die bewijst dat traditie en technologie kunnen mixen en matchen om een geluid vol mogelijkheden te creëren. Zo krijgt de 'ud een andere sound, hetgeen laat zien dat de 'ud als instrument openstaat voor nieuwe uitdagingen.
DuOuds debuutalbum Wild Serenade (Label Bleu) won de Best Newcomer-prijs in de BBC Music Awards. Het was even wat stil, maar deze enfants terribles van de 'ud zijn terug. Begin dit jaar brachten ze een nieuw album uit, Menshen. Met de elektronische programmeerkennis van Smadj en de virtuoze uitvoeringen van Mehdi Haddab wordt de 'ud meteen de 21ste eeuw binnengebracht. Het duo gaat respectvol brutaal om met de instrumenttraditie, zweeft tussen traditie en futurisme en wisselt de warmte van het akoestische instrument af met elektronische verzadiging. DuOud slaagt er bij elke nieuwe compositie in alle fans te verrassen!