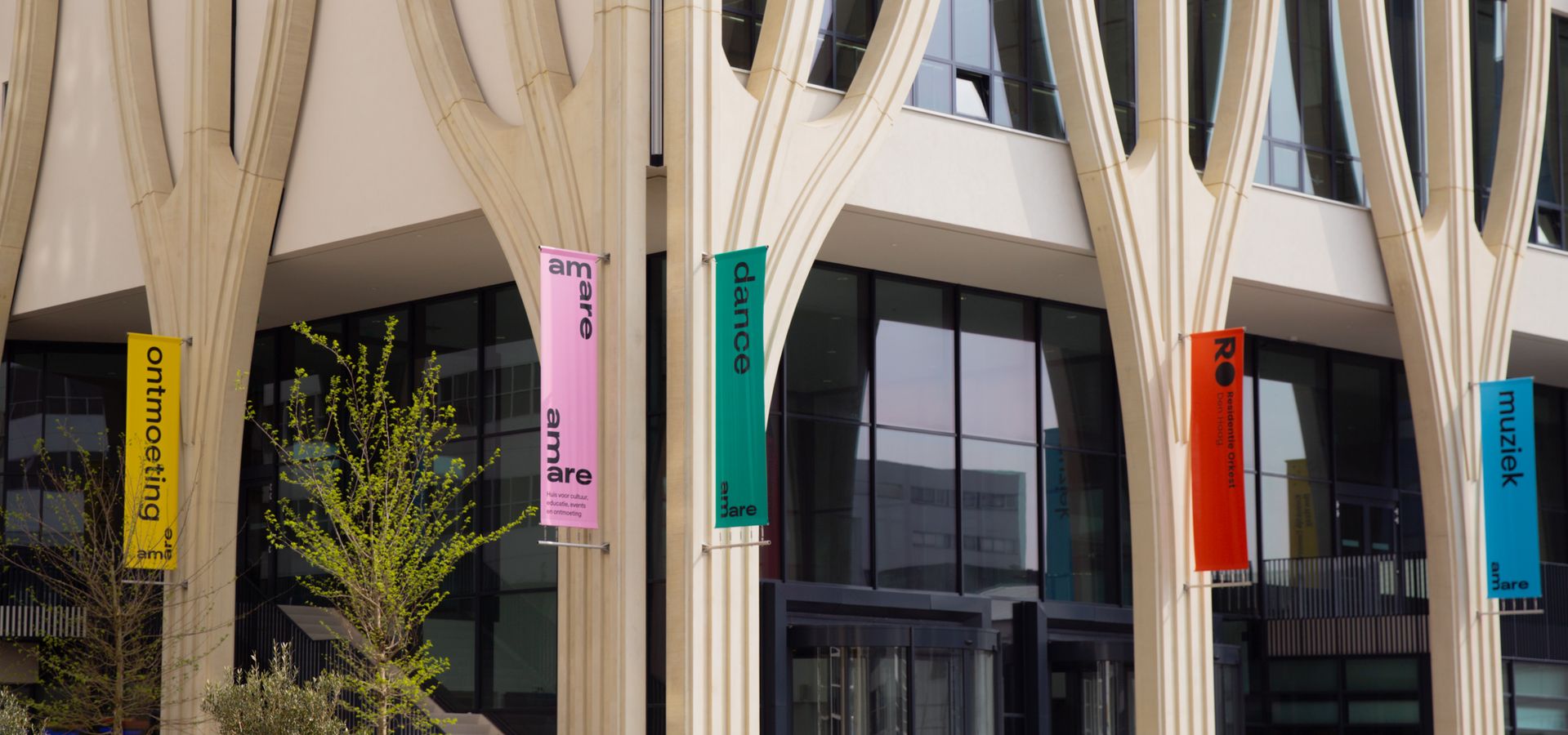 On Spuiplein, in the bustling centre of The Hague, Amare is the new cultural nexus of the city. Four renowned organisations reside in Amare: Nederlands Dans Theater, Residentie Orkest, the Royal Conservatoire and Stichting Amare (the former Zuiderstrandtheater).
Amare is a striking and sustainable complex. The building has four halls offering room for 3,600 visitors, as well as two restaurants, a convention centre, studios, classrooms, and a large amount of public indoor space which will be available for initiatives by Amare's occupants, other cultural organisations and the residents of The Hague.
There's always something to experience in Amare
Geesje Prins, Head of Programming at Amare: "Just like in the Zuiderstrandtheater, we continue to present dance, all styles of music, opera, musical theatre, circus, cabaret and spectacular shows in Amare. And for the youngest among us, too. We will organise programmes with local communities and will celebrate cultural holidays and festivals with zest. And of course there is more than enough room for our co-residents at Amare: the Residentie Orkest, Nederlands Dans Theater, and the huge musical treasure hoard that comes with the Royal Conservatoire."
It's never quiet in Amare
Amare is always open and wishes to be a house for all of The Hague. Together with local partners, Amare offers a diverse programme in the building's public areas. Amare plans to experiment with using the lobbies as free spaces, like a large public rehearsal space based on the inspiring example of the Centquatre in Paris, where everyone and anyone is free to perform their art.
Business in Amare
With its many rooms, halls and lobbies, Amare is eminently suited to business events of all shapes and sizes, from small informal meetings to large-scale conventions.
Director Jan Zoet: "Amare should be a place where everyone feels at home: citizens of The Hague, musicians, dancers, students, visitors. We, the organisations, have the important duty to make sure that the biggest and most beautiful arts centre in the Netherlands really belongs to everyone. It's right there in the name: AMARE: I AM, WE ARE."
Stay on top of Amare-related news on our website. You can also subscribe to our newsletter or follow us on social media.
We hope to see you soon!
In season 22/23 in Amare: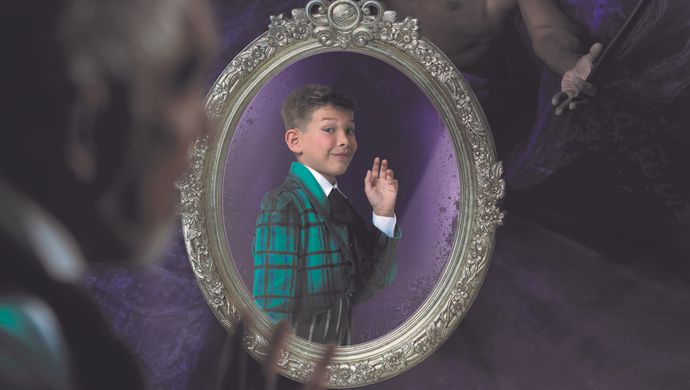 De Dutch Don't Dance Division, Residentie Orkest en Amare
Sun 25 Dec '22
-
Thu 29 Dec '22