Gift a performance!
1 + 1 free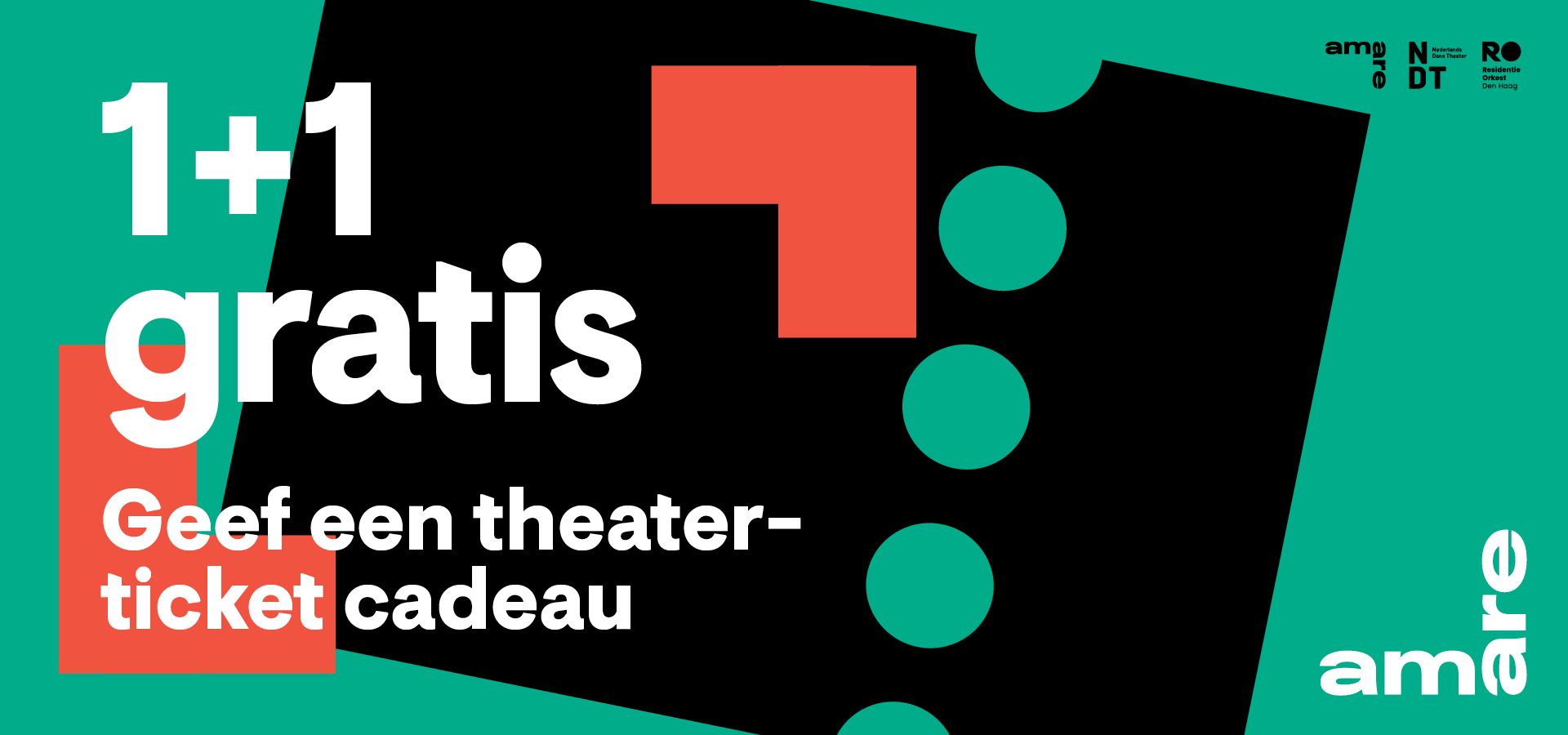 The best gifts are enjoyed together. So why not treat someone to a concert or performance?

Amare, Residentie Orkest and Nederlands Dans Theater would like to invite you with a wonderful offer of music and dance performances. This makes an evening at Amare the ideal gift for a Sinterklaas surprise or under the tree.

The offer is valid until 22 December and for a select number of performances. The offer applies only for the 1st Rank. This is a unique limited time offer, so be quick!
How it works
Choose the performance of your choice
Choose automatic seating or choose seats yourself
Choose 1st Rank Winter Campaign
Choose CONFIRM
Bekijk de deelnemende voorstellingen: