2018 Mendelssohn & Schumann
The very first edition of the Februari Festival was a huge success. For five whole days, we celebrated the exquisite music of Fanny and Felix Mendelssohn and Clara and Robert Schumann. With renowned musicians from inside and outside the Netherlands, and augmented by fascinating lectures and films, the festival was a true experience.
Special musical encounters
The Februari Festival brings together musicians who have never played together before. For instance, violinist Simone Lamsma performed with cellist Quirine Viersen and the Israeli pianist Ishay Shaer for the first time, forming a special trio that played with incredible passion and energy.
Young talents
The renowned Italian ensemble Quartetto di Venezia performed with young talents from the Royal Conservatoire, among others. Mezzosoprano Maria Fiselier sang rarely heard songs by Clara Schumann and Fanny Mendelssohn. We also collaborated with the prestigious competition Felix Mendelssohn Bartholdy Hochschulwettbewerb 2018 Berlin: the finalist, South Korean pianist Shihyun Lee, performed a number of Mendelssohn's solo works.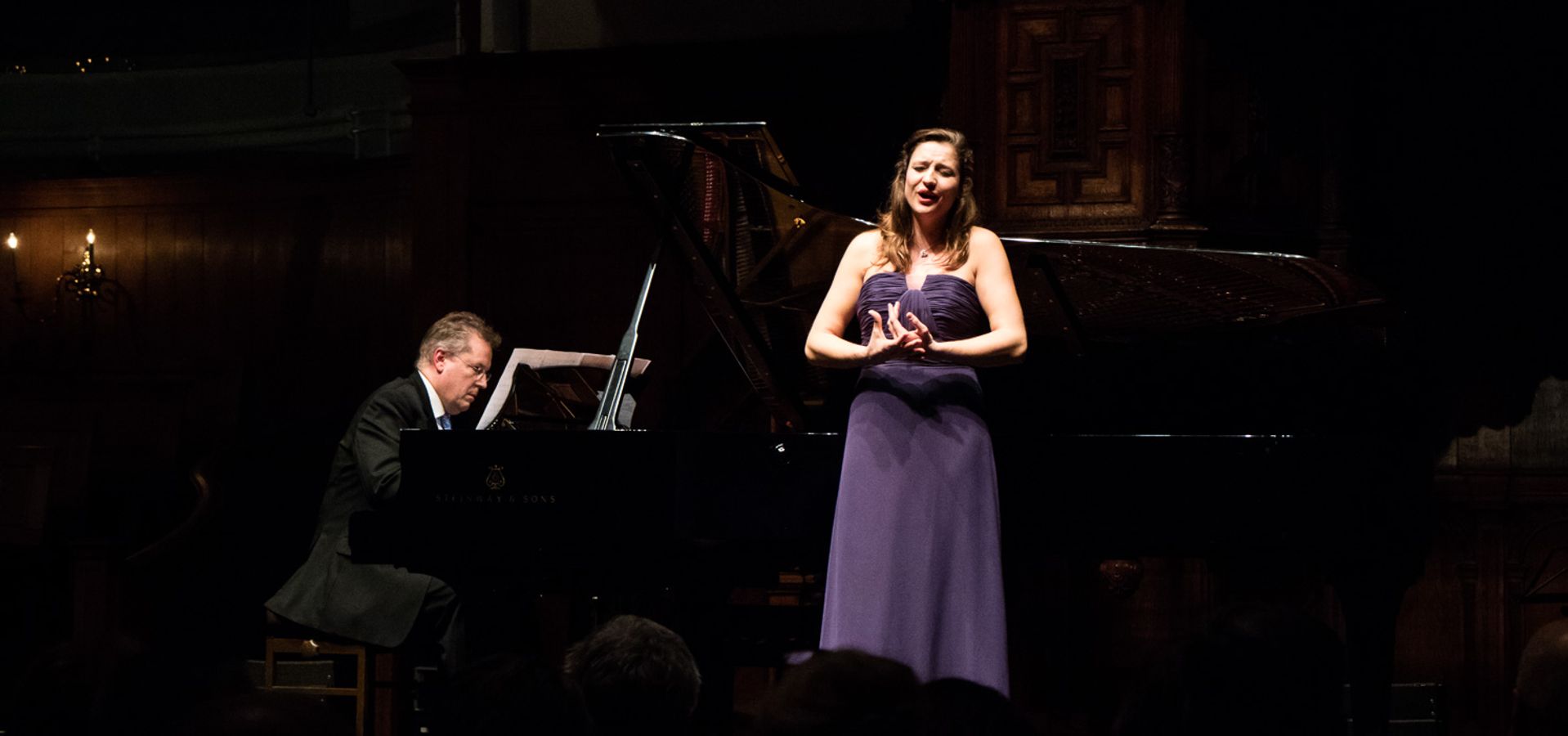 Adding perspective
Musicologist Frits Zwart, doctor and professor of neurobiology Dick Swaab and musicologist and publicist Thea Derks gave lectures offering commentaries and information that helped the audience develop how they listened to the music. The evening concerts were presented by musicologist and publicist Huib Ramaer, who briefly commented on the performed works, recounted some anecdotes and added cultural and historical perspectives.
Unique festival ingredients
On Saturday evening, the audience was treated to a true festival programme, with everything from solo pieces and trios to quartets and vocal music. The evening concluded with a performance by a specially selected string orchestra of students from the Royal Conservatoire and the Amsterdam Conservatoire. The German violinist and instructor Antje Weithaas, concertmaster of Camerata Bern, led this orchestra in Mendelssohn's String Symphony No.9. The result was an ecstatically energetic performance ­– the thunderous applause it drew from the audience said it all.
Overview of musicians & ensembles
Floor la Coultre | Shin Sihan | Isobel Warmelink | Coraline Groen | Ernst Jan Vos | Marlene Dijkstra | Elisa Karen Tavenier | Olga Kowalczyk | Pieter de Koe | Rogier Tamminga | Louis van der Mespel | Antje Weithaas | Hans Pieter Herman | Jeannette van Schaik | Jan Willem Schaafsma | Maria Fiselier | Hans Eijsackers | Henk Neven | Hannah Strijbos | Lestari Scholtes | Gwylim Janssens | Jan Paul Grijpink | Jasper Grijpink | Timur Yabukov | Peter Nilsson | Maria Milstein | Quirine Viersen | Simone Lamsma | Van Baerle Trio | Sofia Gulyak | Ishay Shaer | Quartetto di Venezia | Kalle de Bie | Marlene Dijkstra | León van den Berg | Laura Lunansky | Marieke Kosters | Iteke Wijbenga | Ernst Jan Vos | Ana Termeulen | Anna Meenderink | Marie Louise de Jong