Jeugd & Familie
De leukste jeugd- en familievoorstellingen beleef je in Amare!

Niets is mooier dan samen onvergetelijke herinneringen creëren. Dat kan bij Amare! Bij ons is iedereen welkom om, misschien wel voor de eerste keer, in aanraking te komen met theater.

Voor jong en oud is er wel iets te zien, te horen of te beleven in hét cultuurhuis van Den Haag! Vier bijvoorbeeld de verjaardag van Bing (1+), ga op een gi-ga-gantisch avontuur tijdens de Efteling Musical (4+), ga met Mees Kees op kamp (8+) of dans en zing mee met met Fenna Ramos tijdens Zin in Zappelin LIVE (3+)!

Bekijk hier welke jeugd- en familievoorstellingen er dit theaterseizoen te zien zijn in Amare.

Wist je dat je de jeugd- en familieprogrammering ook terug kan vinden in ons doeboekje? Deze staat vol met de leukste spelletjes en puzzels en kun je komen ophalen in Amare!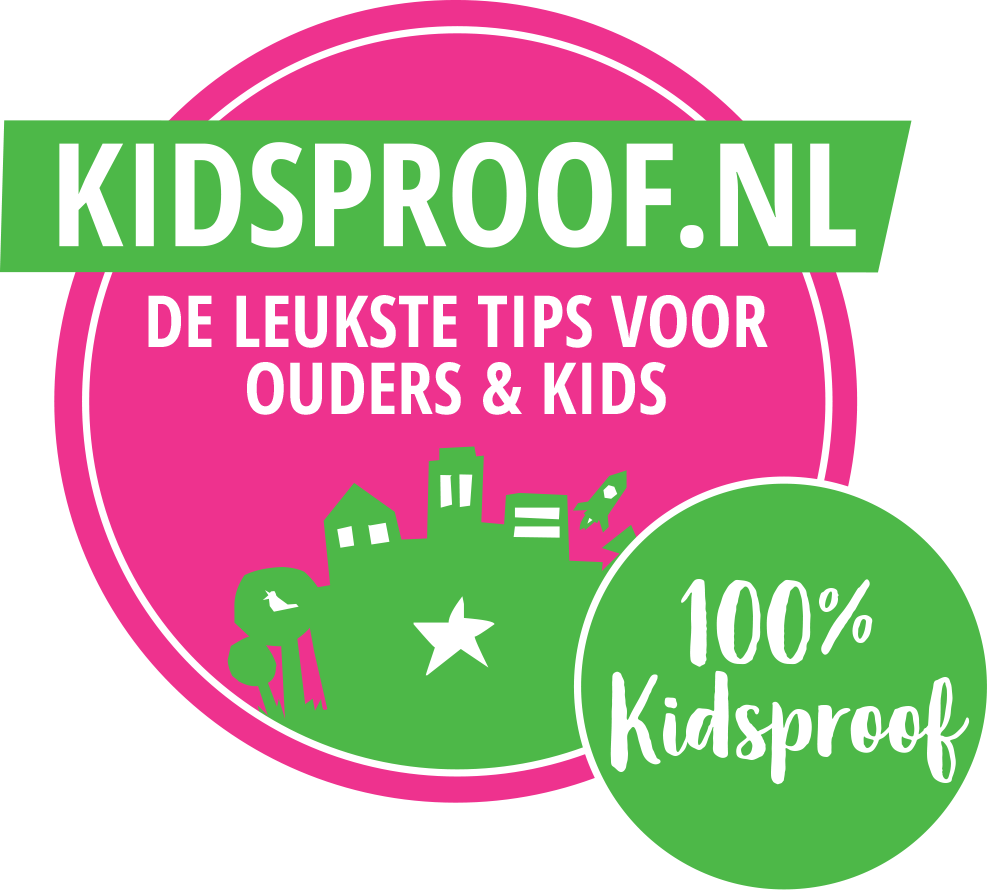 Amare, Den Haag

Danstheater

Toprang
Kids (under 13)
€ 30,00
Regular
€ 44,00
1e Rang
Kids (under 13)
€ 23,00
Regular
€ 37,00
2e Rang
Kids (under 13)
€ 18,00
Regular
€ 32,00
3e Rang
Kids (under 13)
€ 15,00
Regular
€ 29,00
4e Rang
Kids (under 13)
€ 11,00
Regular
€ 25,00

Amare, Den Haag

Danstheater

Toprang
Kids (under 13)
€ 30,00
Regular
€ 44,00
1e Rang
Kids (under 13)
€ 23,00
Regular
€ 37,00
2e Rang
Kids (under 13)
€ 18,00
Regular
€ 32,00
3e Rang
Kids (under 13)
€ 15,00
Regular
€ 29,00
4e Rang
Kids (under 13)
€ 11,00
Regular
€ 25,00

Amare, Den Haag

Danstheater

Toprang
Kids (under 13)
€ 30,00
Regular
€ 44,00
1e Rang
Kids (under 13)
€ 23,00
Regular
€ 37,00
2e Rang
Kids (under 13)
€ 18,00
Regular
€ 32,00
3e Rang
Kids (under 13)
€ 15,00
Regular
€ 29,00
4e Rang
Kids (under 13)
€ 11,00
Regular
€ 25,00

Amare, Den Haag

Danstheater

Toprang
Kids (under 13)
€ 30,00
Regular
€ 44,00
1e Rang
Kids (under 13)
€ 23,00
Regular
€ 37,00
2e Rang
Kids (under 13)
€ 18,00
Regular
€ 32,00
3e Rang
Kids (under 13)
€ 15,00
Regular
€ 29,00
4e Rang
Kids (under 13)
€ 11,00
Regular
€ 25,00

Amare, Den Haag

Danstheater

Toprang
Kids (under 13)
€ 30,00
Regular
€ 44,00
1e Rang
Kids (under 13)
€ 23,00
Regular
€ 37,00
2e Rang
Kids (under 13)
€ 18,00
Regular
€ 32,00
3e Rang
Kids (under 13)
€ 15,00
Regular
€ 29,00
4e Rang
Kids (under 13)
€ 11,00
Regular
€ 25,00

Amare, Den Haag

Danstheater

Toprang
Kids (under 13)
€ 30,00
Regular
€ 44,00
1e Rang
Kids (under 13)
€ 23,00
Regular
€ 37,00
2e Rang
Kids (under 13)
€ 18,00
Regular
€ 32,00
3e Rang
Kids (under 13)
€ 15,00
Regular
€ 29,00
4e Rang
Kids (under 13)
€ 11,00
Regular
€ 25,00

Amare, Den Haag

Danstheater

Toprang
Kids (under 13)
€ 30,00
Regular
€ 44,00
1e Rang
Kids (under 13)
€ 23,00
Regular
€ 37,00
2e Rang
Kids (under 13)
€ 18,00
Regular
€ 32,00
3e Rang
Kids (under 13)
€ 15,00
Regular
€ 29,00
4e Rang
Kids (under 13)
€ 11,00
Regular
€ 25,00

Amare, Den Haag

Danstheater

Toprang
Kids (under 13)
€ 30,00
Regular
€ 44,00
1e Rang
Kids (under 13)
€ 23,00
Regular
€ 37,00
2e Rang
Kids (under 13)
€ 18,00
Regular
€ 32,00
3e Rang
Kids (under 13)
€ 15,00
Regular
€ 29,00
4e Rang
Kids (under 13)
€ 11,00
Regular
€ 25,00

Amare, Den Haag

Danstheater

1e Rang
Regular
€ 28,00
2e Rang
Regular
€ 24,00
3e Rang
Regular
€ 18,00
4e Rang
Regular
€ 12,00

Amare, Den Haag

Danstheater

1e Rang
Winter campaign
€ 14,00
Regular
€ 28,00
2e Rang
Regular
€ 24,00
3e Rang
Regular
€ 18,00
4e Rang
Regular
€ 12,00

Amare, Den Haag

Danstheater

1e Rang
Regular
€ 26,00
2e Rang
Regular
€ 23,00
3e Rang
Regular
€ 17,00
4e Rang
Regular
€ 12,00

Amare, Den Haag

Danstheater

1e Rang
Regular
€ 26,00
2e Rang
Regular
€ 23,00
3e Rang
Regular
€ 17,00
4e Rang
Regular
€ 12,00

Amare, Den Haag

Amare Studio

Vrije plaatskeuze
Youth (26 and younger) or Student
€ 10,00
Regular
€ 15,00

Amare, Den Haag

Amare Studio

Vrije plaatskeuze
Youth (26 and younger) or Student
€ 10,00
Regular
€ 15,00

Amare, Den Haag

Concertzaal

Amare, Den Haag

Concertzaal

Amare, Den Haag

Danstheater

Amare, Den Haag

Danstheater

Inleiding + voorstelling

Amare, Den Haag

Amare Studio

Inleiding + voorstelling

Amare, Den Haag

Amare Studio

Amare, Den Haag

Amare Studio

Amare, Den Haag

Amare Studio

Amare, Den Haag

Amare Studio

Taal: Nederlands (NL)

Amare, Den Haag

Blackbox

Taal: Engels (EN)

Amare, Den Haag

Blackbox

Taal: Frans (FR)

Amare, Den Haag

Blackbox

Language: Dutch

Amare, Den Haag

Blackbox

Language: Dutch

Amare, Den Haag

Blackbox

Language: Dutch

Amare, Den Haag

Blackbox

Taal: Nederlands (NL)

Amare, Den Haag

Blackbox

Language: Dutch

Amare, Den Haag

Blackbox

Taal: Nederlands (NL)

Amare, Den Haag

Blackbox

Taal: Engels (EN)

Amare, Den Haag

Blackbox

Language: Dutch

Amare, Den Haag

Blackbox

Language: Dutch

Amare, Den Haag

Blackbox

Taal: Nederlands (NL)

Amare, Den Haag

Blackbox

Taal: Engels (EN)

Amare, Den Haag

Blackbox

Language: Dutch

Amare, Den Haag

Blackbox

Taal: Turks (TR)

Amare, Den Haag

Blackbox

Language: Polish

Amare, Den Haag

Blackbox

Language: Dutch

Amare, Den Haag

Blackbox

Taal: Nederlands (NL)

Amare, Den Haag

Blackbox

Taal: Engels (EN)

Amare, Den Haag

Blackbox

Taal: Nederlands (NL)

Amare, Den Haag

Blackbox

Language: Dutch

Amare, Den Haag

Blackbox

Language: Dutch

Amare, Den Haag

Blackbox

Language: Dutch

Amare, Den Haag

Blackbox

Taal: Nederlands (NL)

Amare, Den Haag

Blackbox

Language: Dutch

Amare, Den Haag

Blackbox

Language: Dutch

Amare, Den Haag

Blackbox

Language: Dutch

Amare, Den Haag

Blackbox

Language: Dutch

Amare, Den Haag

Blackbox

Language: Dutch

Amare, Den Haag

Blackbox

Taal: Nederlands (NL)

Amare, Den Haag

Blackbox

Taal: Engels (EN)

Amare, Den Haag

Blackbox

Taal: Nederlands (NL)

Amare, Den Haag

Blackbox

Language: Dutch

Amare, Den Haag

Blackbox

Language: Dutch

Amare, Den Haag

Blackbox

Language: Dutch

Amare, Den Haag

Blackbox

Taal: Nederlands (NL)

Amare, Den Haag

Blackbox

Taal: Engels (EN)

Amare, Den Haag

Blackbox

Taal: Frans (FR)

Amare, Den Haag

Blackbox

Taal: Turks (TR)

Amare, Den Haag

Blackbox

Language: Polish

Amare, Den Haag

Blackbox

Language: Dutch

Amare, Den Haag

Blackbox

Taal: Nederlands (NL)

Amare, Den Haag

Blackbox

Language: Dutch

Amare, Den Haag

Blackbox

Taal: Nederlands (NL)

Amare, Den Haag

Blackbox

Taal: Engels (EN)

Amare, Den Haag

Blackbox

Language: Dutch

Amare, Den Haag

Blackbox

Language: Dutch

Amare, Den Haag

Blackbox

Taal: Engels (EN)

Amare, Den Haag

Blackbox

Taal: Nederlands (NL)

Amare, Den Haag

Blackbox

Language: Dutch

Amare, Den Haag

Blackbox

Language: Dutch

Amare, Den Haag

Blackbox

Language: Dutch

Amare, Den Haag

Blackbox

Language: Dutch

Amare, Den Haag

Blackbox

Taal: Nederlands (NL)

Amare, Den Haag

Blackbox

Language: Dutch

Amare, Den Haag

Blackbox

Taal: Nederlands (NL)

Amare, Den Haag

Blackbox

Language: Dutch

Amare, Den Haag

Blackbox

Language: Dutch

Amare, Den Haag

Blackbox

Language: Polish

Amare, Den Haag

Blackbox

Language: Dutch

Amare, Den Haag

Blackbox

Taal: Nederlands (NL)

Amare, Den Haag

Blackbox

Language: Dutch

Amare, Den Haag

Blackbox

Language: Dutch

Amare, Den Haag

Blackbox

Language: Dutch

Amare, Den Haag

Blackbox

Language: Dutch

Amare, Den Haag

Blackbox

Taal: Nederlands (NL)

Amare, Den Haag

Blackbox

Language: Dutch

Amare, Den Haag

Blackbox

Taal: Nederlands (NL)

Amare, Den Haag

Blackbox

Language: Dutch

Amare, Den Haag

Blackbox

Taal: Nederlands (NL)

Amare, Den Haag

Blackbox

Language: Dutch

Amare, Den Haag

Blackbox

Amare, Den Haag

Danstheater

Amare, Den Haag

Danstheater

Amare, Den Haag

Danstheater

Amare, Den Haag

Amare Studio

Amare, Den Haag

Amare Studio